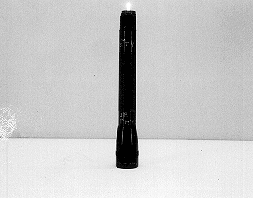 L1-04: POINT SOURCE - FLASHLIGHT BULB
PURPOSE: To demonstrate optical characteristics of a "point source."
DESCRIPTION: Light from the point source propagates in straight lines from the source outward. It can be seen at the same place by everyone, and casts a shadow in every direction, etc.
SUGGESTIONS:
REFERENCES: (PIRA unknown.)
EQUIPMENT: Small flashlight or bulb mounted onto battery.
SETUP TIME: None.
---