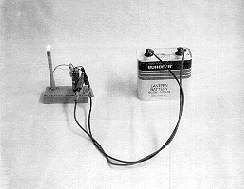 K7-42: BARRICADE FLASHER
PURPOSE: To demonstrate a barricade flasher circuit.
DESCRIPTION: This is the device which is often seen along highways to call attention to a barricade in the road. It is a bit more complicated than a simple RC circuit, but does use an RC time constant to control the rate at which the lamp flashes.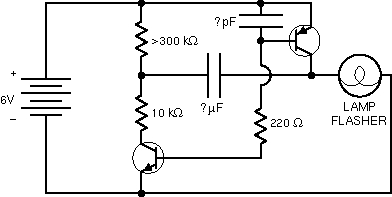 SUGGESTIONS:
REFERENCES: (PIRA unknown.)
EQUIPMENT: Barricade flasher with circuit.
SETUP TIME: None.
---