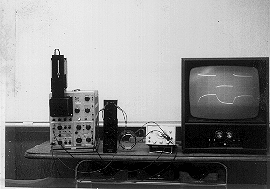 K7-01: RL CIRCUIT - 50 MICROSECOND TIME CONSTANT
PURPOSE: To illustrate RL time constant.
DESCRIPTION: A resistance box and an air-core coil are used in an RL circuit. The inductance of the air-core coil can be calculated (if desired) and the time constant L/R calculated from the inductance and the resistance of the box. This can b e compared with the experimental result. The signal source is a low-frequency square wave. See circuit below.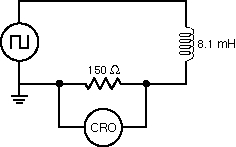 SUGGESTIONS:
REFERENCES: (PIRA 5J20.10)
EQUIPMENT: Decade resistor box, circular air-core coil from K2-27, oscillator, wires, and dual trace scope on scope/TV cart.
SETUP TIME: 5 min.
---