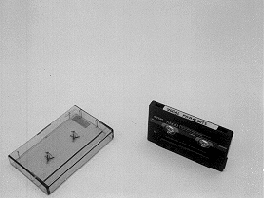 H6-15: AUDIOTAPE 5 MIN - VOCAL FORMANTS
PURPOSE: To illustrate vocal formants in the singing voice.
DESCRIPTION: This is a tape developed from instruction in singing, illustrating formants and their effect on the singing voice. The demonstrations are described on the tape.
SUGGESTIONS:
REFERENCES: (PIRA unavailable.) See Demonstration Reference File for background literature.
EQUIPMENT: Cassette with player.
SETUP TIME: None.
---