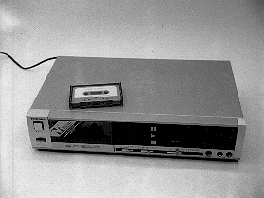 H6-14: AUDIOTAPE 5 MIN - SYNTHETIC SPEECH
PURPOSE: To illustrate development of speech patterns.
DESCRIPTION: The examples of synthesized speech on the tape illustrate the development of speech from simple sounds, putting them together, and adding an accent. This is a very early and rudimentary example, but is instructive.
SUGGESTIONS:
REFERENCES: (PIRA unavailable.) See Demonstration Reference File for description and source.
EQUIPMENT: Cassette with player.
SETUP TIME: None.
---