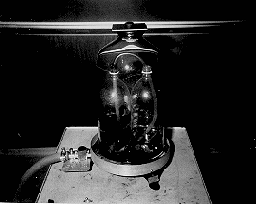 F1-21: LIPLESS STRAW
PURPOSE: To demonstrate the role of atmospheric pressure in the operation of a drinking straw.
DESCRIPTION: When air is pumped out of the bell jar, water flows through the tube from the stoppered bottle into the open bottle. When air is allowed to flow back into the bell jar, the water flows back into the closed bottle.
SUGGESTIONS:
REFERENCES: (PIRA unavailable.)
EQUIPMENT: Two 2-liter soda bottles, vacuum system.
SETUP TIME: 5 min.
---