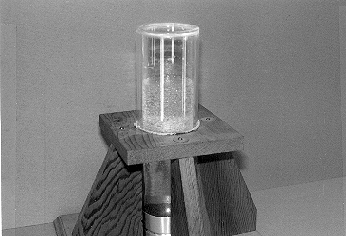 I2-09: DEWAR - TRANSPARENT WITH LN
PURPOSE: To see liquid nitrogen and to learn what a dewar is.
DESCRIPTION: The dewar contains liquid nitrogen, which can be seen as a clear liquid. Various experiments using liquid nitrogen can also be performed (translate: play with it).
SUGGESTIONS:
REFERENCES: (PIRA 4B50.00)
EQUIPMENT: Dewar with liquid nitrogen.
SETUP TIME: None.
---