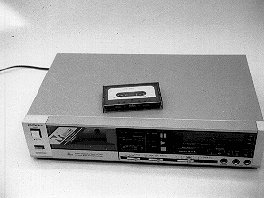 H6-22: AUDIOTAPE 10 MIN - BIRD SONGS
PURPOSE: To investigate bird songs.
DESCRIPTION: This tape contains several bird songs, followed by the same bird song with the replay speed decreased by a factor of 2, 4, and 8, reducing the pitch by one, two, and three octaves respectively.
SUGGESTIONS:
REFERENCES: (PIRA unavailable.)
EQUIPMENT: Cassette tape with player.
SETUP TIME: None.
---