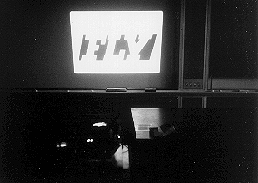 O4-03: OPTICAL ILLUSION SLIDES - BLACK AND WHITE
PURPOSE: Show some classic optical illusions.
DESCRIPTION: This is a set of 25 slides of classic optical illusions, including: impossible figures, oscillating figures, size illusions, perception illusions, and convergence/divergence illusions.
SUGGESTIONS:
REFERENCES: (PIRA unknown.) See Demonstration Reference File for further information and discussion.
EQUIPMENT:
SETUP TIME: None.
---