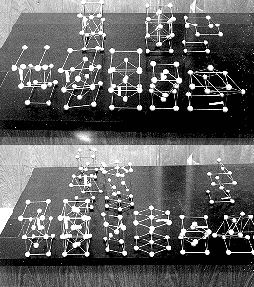 I7-03: CRYSTAL MODELS - BRAVAIS SUPPL SET OF 18
PURPOSE: Models of crystals.
DESCRIPTION: This set of 18 crystal models has all the other kinds not in the first set of 14 (Demonstration I7-02). The names are so long that there isn't enough room to write them on this WWW site.
SUGGESTIONS:
REFERENCES: (PIRA 1R50.20) Further information available in Demonstration Reference File.
EQUIPMENT: Crystal models.
SETUP TIME: None.
---