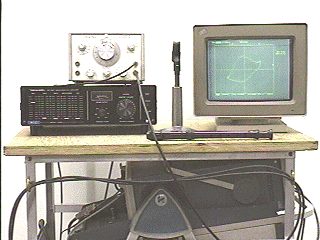 H4-13: PLAYING IN JUST INTONATION
PURPOSE: To show musical intervals in just intonation.
DESCRIPTION: Musical intervals between the oscillator and an instrument or voice are played so as to create stable Lissajous patterns on the oscilloscope. These stable patterns result from frequencies in the ratio of whole numbers, corresponding to "just" or beatless musical intervals.
SUGGESTIONS:
REFERENCES: (PIRA unavailable.)
EQUIPMENT: Microphone, wave generator with loudspeaker, frequency meter, and oscilloscope with scope/TV system.
SETUP TIME: 5 min.
---