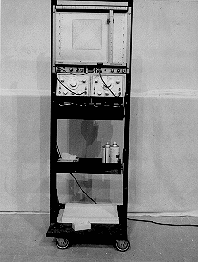 G1-72: LISSAJOUS FIGURES - X-Y RECORDER
PURPOSE: To illustrate phase-changing Lissajous figures and to create Lissajous art.
DESCRIPTION: Using two oscillations around a few Hertz with a few Volt amplitude, various neat Lissajous patterns can be obtained. For best results use frequencies very close to whole number frequency ratios.
SUGGESTIONS:
REFERENCES: (PIRA 3A80.15)
EQUIPMENT: Two Waveteks, X-Y recorder, and paper.
SETUP TIME: 5 min.
---