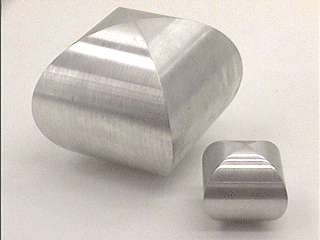 A1-41: DRAWING PUZZLE - INTERSECTING RODS
PURPOSE: To develop three-dimensional perception skills by visualizing three-dimensional figures.
DESCRIPTION: What solid object has circles as its front and side views, as shown below, but its top view is not a circle? Note that this is a proper mechanical drawing of the object.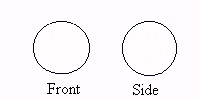 SUGGESTIONS:
REFERENCES: (PIRA unavailable. )
EQUIPMENT: Full mechanical drawing, actual machined piece.
SETUP TIME: None.
---