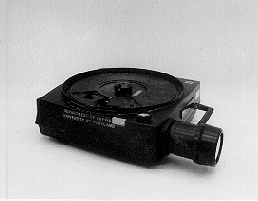 L7-34: SLIDE PROJECTOR - DISSECTED
PURPOSE: To show how a slide projector works and to view its parts.
DESCRIPTION: The field lens, heat absorber, and lamp with built-in reflector can be seen, and their functions discussed.
SUGGESTIONS: The components are small, so viewing them with the minicam and displaying the picture with the TV projector is helpful.
REFERENCES: (PIRA unknown.)
EQUIPMENT: Kodak Carousel slide projector, with screws removed, and minicam with video projector.
SETUP TIME: 5 min.
---