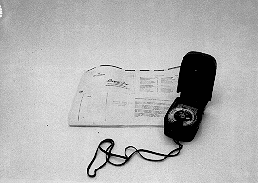 L7-01: LIGHT METERS
PURPOSE: To show light meters and maybe even use one.
DESCRIPTION: Aim the light meter at a source of light to measure the intensity of the light at that point. Light meters are also available for application to other demonstrations and/or uses.
SUGGESTIONS:
REFERENCES: (PIRA 6B10.20)
EQUIPMENT: Light meter with case and operation manual, foot-candle meter with case and operating manual.
SETUP TIME: None.
---